Saralux is an experienced and certified NetSuite Developer ready to help you design a space in the cloud to meet your needs. Our team can customize a NetSuite solution for your business. NetSuite provides cloud ERP for over 30,000 organizations. Using NetSuite gives you an advantage because NetSuite is ten times the size of its closest competitor. It offers ten times the resources.
A cloud ERP allows you to create a customized, modern software suite with the amount of storage space you want. NetSuite also provides you with instant, free upgrades. In addition, with a cloud ERP, your programs and data will also be more secure than they would be in on-premises equipment. Saralux provides 24-7 IT support, 365 days a year. This allows your IT staff to focus on growing your business and reaching out to your customers in new ways.
Outdated ERPs Hold Your Business Back
Usually outdated ERPs require workarounds for the programs to function well. Outdated software is typically not user-friendly. It does not work well with recently created third-party apps. When you sign up for cloud ERP, your software apps are designed for optimized performance.
Legacy Systems Are Not Conducive for Employee Self-service
Many legacy systems do not allow employee self-service (ESS). ESS involves an employee being able to access a database containing information about them, such as their work calendar and contact information. Since employees can access a cloud ERP from different locations and mobile devices, employees become better able to view and add information about themselves.
Legacy Systems Are Not Mobile-friendly
Cloud ERP is more mobile-friendly than legacy ERP systems. Many older ERP systems are designed for a large screen, a keyboard and a mouse. It takes time and effort to adapt an older ERP system for smartphones and tablets. In contrast, employees and customers can easily interface with cloud ERP over mobile devices.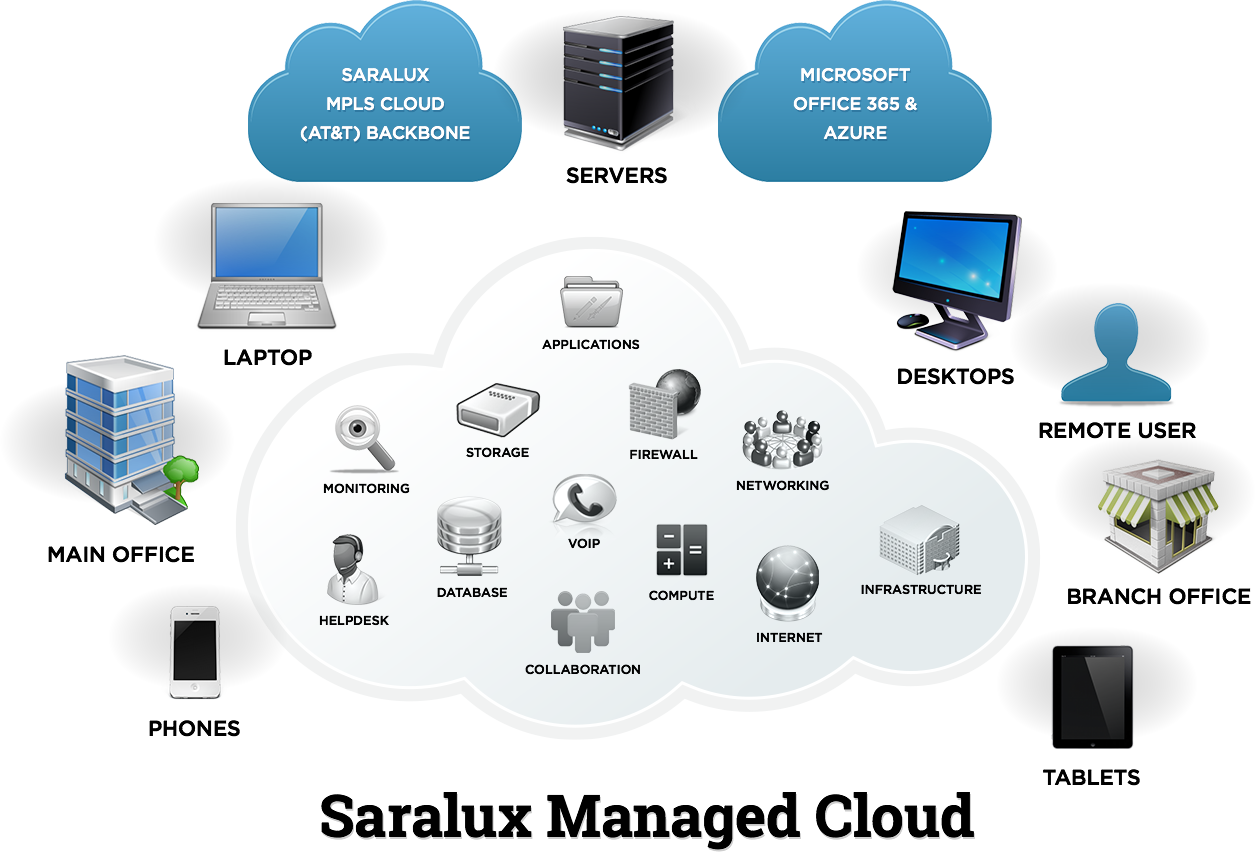 Saralux Can Help You Choose an Updated ERP Solution
Saralux's professionals are here to help you create a customized and adaptable plan to meet your IT needs. First, we listen to what you want to accomplish. Then we craft a package that provides you with the best IT infrastructure for your mission.
NetSuite provides you with the ability to use real-time analytics to view important information about your business's performance. You can also easily generate reports and monitor certain indicators. These activities help you determine how to run your business more efficiently and at a lower cost.
Saralux Can Implement a New ERP Solution Quickly
The experienced staff at Saralux typically provides clients with a cloud ERP solution more quickly than in-house staff or a contractor. We can also create packages that allow you to scale up while maintaining enterprise-level security.
The cloud ERP solution we create helps you engage customers in a more personalized and accessible way. It also enables your employees to interact with your programs and databases from around the world, on both mobile devices and desktop computers. This increases the value of your ERP software: it's now functioning at a higher quality for two types of audiences.
Contact us today to learn more about our services. Saralux's packages include Web development, mobile development, managed IT services and Office 365. We are a NetSuite partner. We look forward to introducing you further to cloud ERP and explaining its many benefits.